Kenny Bradley, Balloon Pilot
Since I was 7 years old, I've dreamt of flying.
But it wasn't until balloon pilot Mark Purdy walked into my workshop that my dream became a reality. After repairing his balloon trailer, Mark invited me into the sky.
It took a little convincing, and in December 2009 I flew for the first time.
I was hooked.
Two years later, I purchased my first balloon, and by 2013 I had earned my private pilot's certificate. Since then, I've flown rallies throughout Colorado, including Walden, Windsor, Fairplay, and Frederick, with the help of my crew of friends and family (including my daughter, Lydia).
In February 2020, I completed my commercial pilot's certificate so I can help others achieve their dream of flying.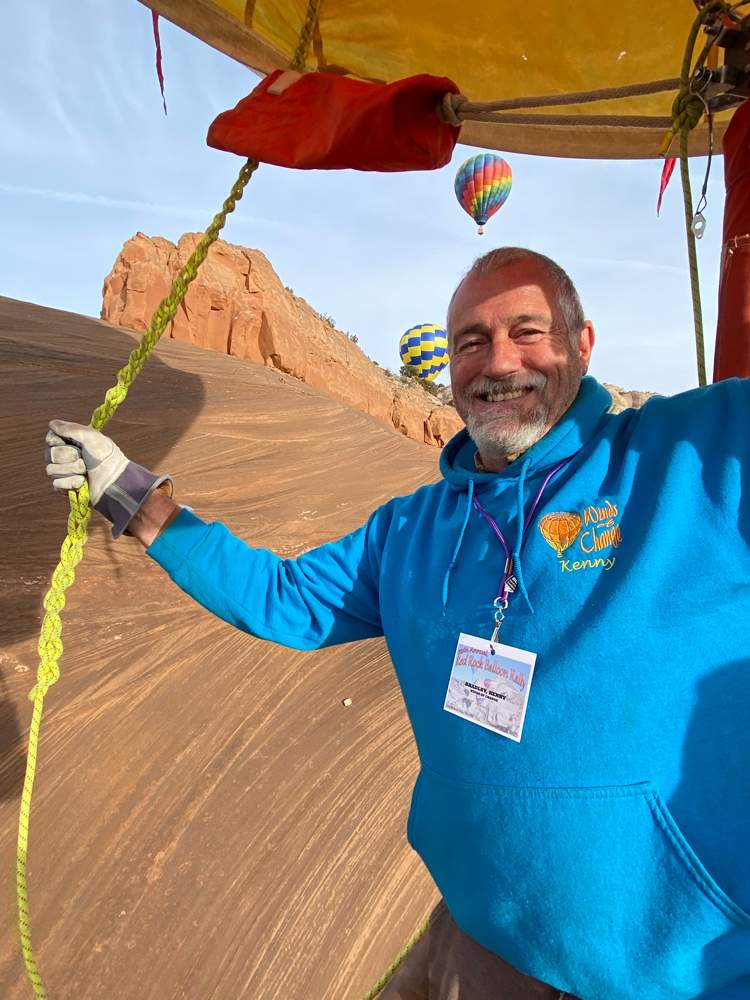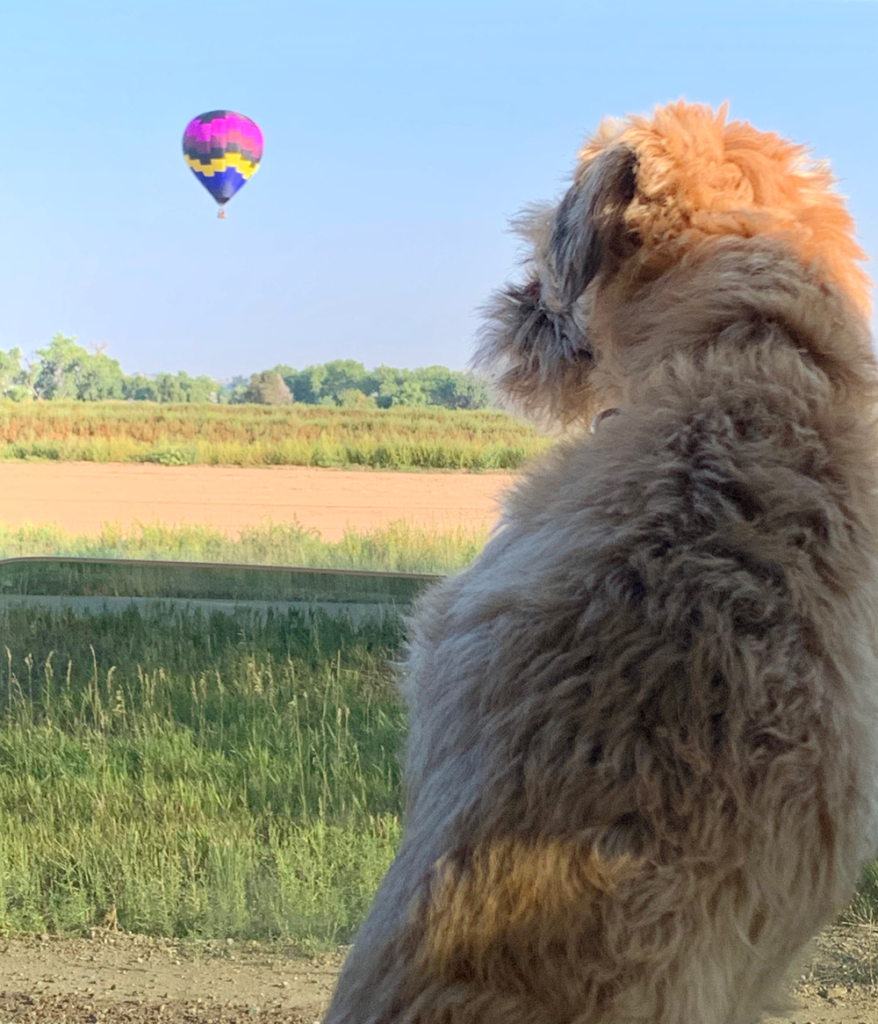 Chase, First Mate
Without good ground crew, ballooning would be a lot more difficult, if not impossible.
Crew is at the launch site to help inflate the balloon, they follow us on our flight, and come pick us up when we're back on the ground.
My Boston Terrier, Chase, is always among the crew.
Chase is the most loyal First Mate a pilot could dream of.
He's my team mascot.
He's beside me for every adventure.
After all, anyone who flies needs a sidekick.
Calico Rose - Adams Balloons
In February 2020, I got my commercial license. And a month later, the world shut down.
But that didn't keep balloons out of the sky.
We were flying rogue.
So, a couple pilots and I adopted the Jolly Roger—a flag crafted in the spirit of rebellion, made famous by pirate John Rackham.
John Rackham was more famously known as Calico Jack. He was notorious for doing things a little differently, even allowing female crew members to work the ship (most pirates considered this bad luck).
Once I started flying the Jolly Roger on my balloon, I knew it needed a pirate ship name.
Only a couple days later, my grandaughter was born. Her middle name is Rose.
And there was the name—Calico Rose.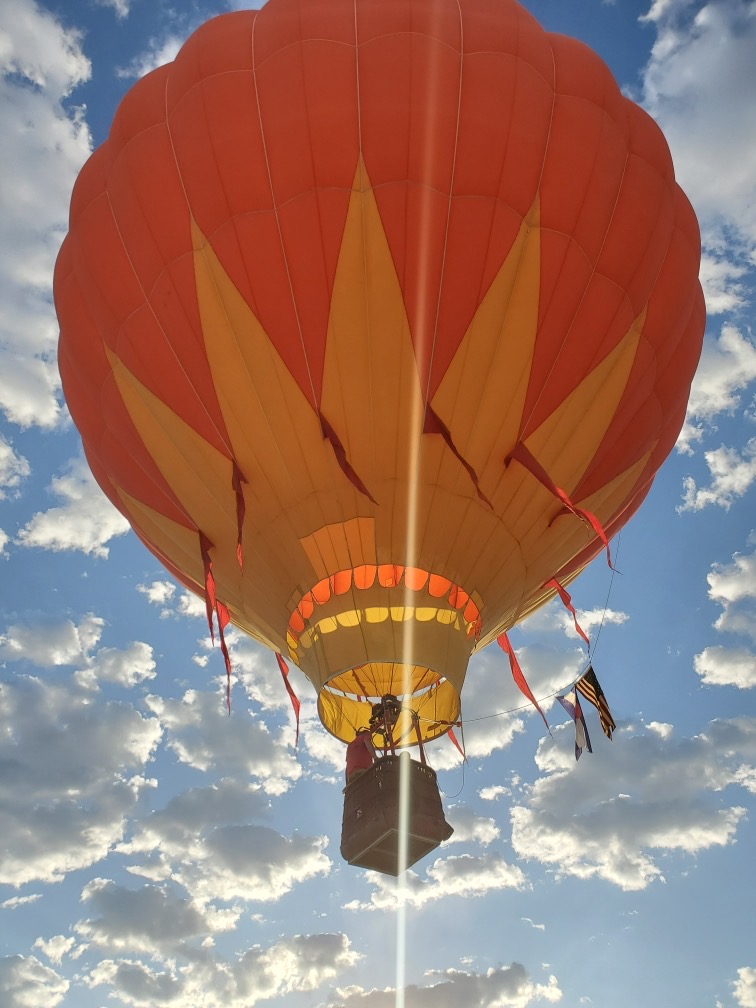 Winds of Change
When life gave me lemons, I decided to chase my dreams.
I bought a house.
On the day of closing, my agent and I went out to lunch. We had Chinese.
My fortune cookie forecasted "winds of change" in the coming month.
And winds of change did come, exactly as predicted.
Things moved swiftly in a positive direction.
And I knew that had to be the name of my balloon—Winds of Change.
The name was so good, I ended up carrying it on to a second balloon.
Book Your Hot Air Balloon Ride